Faculty
Be taught and mentored by experts in the field.
Courses are taught by faculty who are well-respected practitioners and leaders in clinical and translational research.
Program Administration
Teaching Faculty
Jason G. Umans, MD, PhD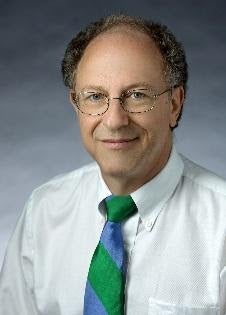 Jason G. Umans, MD, PhD is an Associate Professor of Medicine and of Obstetrics and Gynecology at Georgetown University. He is Scientific Director of the Biomarker, Biochemistry, and Biorepository Core and of the Field Studies Division and Phoenix Field Office at MedStar Health Research Institute (MHRI). He directs the Translational Workforce and Mentored Career Development (KL2) programs in the Georgetown-Howard Universities Center for Clinical and Translational Science (GHUCCTS) and is co-director of the pre- and post-doctoral (TL1) training programs. As an experienced clinical and translational investigator, Dr. Umans is committed to multidisciplinary team science.
His research has been continuously supported by NIH and non-profit sponsors for approximately 30 years. His commitment to training and nurturing the next generation of researchers include his creation of the MedStar Research Scholars Program, his GHUCCTS training activities, his service as Director of Graduate Studies for the MS program in Clinical and Translational Research at Georgetown, his leadership of GHUCCTS programs for mentor training, along with leadership roles in the national CTSA training program and his own mentorship of postdoctoral and junior faculty colleagues from multiple disciplines. His NIH-supported research is currently focused on genetic, lifestyle, and environmental mechanisms contributing to cardiovascular disease and health disparities in Native populations.
​Dr. Umans has been board-certified in internal medicine, nephrology, clinical pharmacology, and as a clinical hypertension specialist. He is internationally recognized as an expert in medical disorders during pregnancy, particularly hypertension, diabetes, and kidney disease. He has published more than 200 peer-reviewed articles, on topics including vascular biology, pharmacokinetic modeling, drug assay development, obstetric and fetal pharmacology, neuropharmacology, vascular and renal physiology, hemodynamic regulation, inflammatory mechanisms, diabetes, kidney, and cardiovascular disease and health disparities. He also has written book chapters and review articles, and has spoken widely on clinical pharmacology, hypertension, diabetes, and renal disease in pregnancy, and on cardiovascular disease, pharmacotherapy, and health disparities. Dr. Umans received his PhD in Pharmacology and Biomathematics as well as his MD from Cornell University. He completed a residency in medicine and a fellowship in nephrology at the University of Chicago.
Irene A. Jillson, PhD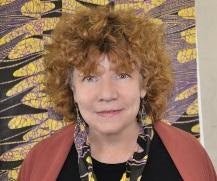 Irene A. Jillson, PhD is an Assistant Professor, and teaches in the School of Nursing and Health Studies (NHS), School of Medicine and the School of Foreign Service. She has designed and launched courses in global health ethics, global health systems and politics and global health research. She also teaches medical ethics, graduate and undergraduate health research, and physician role and behavior. Dr. Jillson, who has a PhD in technology policy and management from Westminster University, was founder and President of Policy Research Incorporated, a private research firm that carried out local, national, and international health and social policy research studies for more than 25 years.
Nawar M. Shara, PhD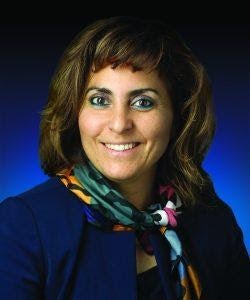 Nawar M. Shara, PhD is an Associate Professor of Medicine and the Director of the Department of Biostatistics and Biomedical Informatics, MedStar Health Research Institute (MHRI)
Dr. Shara is an established, NIH-funded, clinical investigator with many years of experience in study design, predictive modeling, missing data imputation techniques, health services research, Big Data solutions, risk prediction models and cohort studies. In her role as the CTSA biostatistics, epidemiology and research design (BERD) Director, she has created mechanisms that facilitated biostatistical and data management support that enabled hundreds of clinical and translational research collaborations many of which lead to funding.
Dr. Shara regularly engages in teaching and education across the different MedStar entities and developed several curriculums for teaching biostatistics to clinicians and health care providers
M. Scott Harris, MD, MS, FACP, AGAF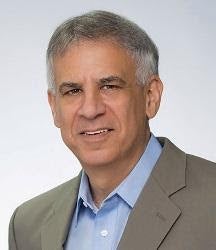 Dr. Scott Harris is an independent drug development consultant and co-founder and Chief Medical Officer of Lyric Pharmaceuticals, a venture-backed biotech dedicated to gastrointestinal therapies for critical illness. He is an Adjunct Professor of Medicine at Georgetown University Medical School. He is also Principal of Middleburg Consultants, a consulting firm specializing in gastrointestinal pharmaceutical development. Dr. Harris has led studies and programs in the US and rest-of-world. From 2012-2015, he served as Chief Medical Officer of Avaxia Biologics, and in 2011, interim Chief Medical Officer of Tranzyme Pharmaceuticals, where he was medical lead for the company's successful IPO. From 2008-2010, he served as Chief Medical Officer of Ocera Therapeutics. From 2006-2008, he was Chief Medical Officer and Vice President of Clinical Affairs at Napo Pharmaceuticals, where he co-authored the two-stage pivotal adaptive trial design leading to approval of Mytesi™ (crofelemer) for HIV-associated diarrhea. He oversaw trials in Southeast Asia for treatment of cholera. He has served on the faculties of the Medical College of Wisconsin, where he conducted basic research in diarrhea, and the University of Wisconsin in Milwaukee, where he was Clinical Professor and Head of the Division of Gastroenterology. He has been a consultant on third-world drug development for the Bill and Melinda Gates Foundation and PATH. Dr. Harris is also a member of the Executive Board of the Center for Diagnostics and Therapeutics of the American Gastroenterological Association and an ad hoc member of the Division of Gastrointestinal and Inborn Errors Products Advisory Committee.
Pravin Chaturvedi, PhD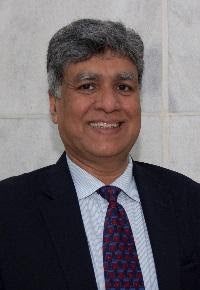 Pravin Chaturvedi, PhD is an experienced drug developer and biotech entrepreneur. He is the Chairman of the Scientific Advisory Board for Napo Pharmaceuticals and also serves as the CEO and Director for IndUS and Oceanyx Pharmaceuticals, both of which he also co-founded. Previously, he has served as the President and CEO of Pivot Pharmaceuticals and Scion Pharmaceuticals. Prior to his role at Scion, he was the Head of Lead Evaluation at Vertex and was in Product Development groups at Alkermes and Parke-Davis/Warner-Lambert (Pfizer). Over his career; he has participated in the successful development of several new drugs for the treatment of CNS, viral and gastrointestinal disorders. In addition to the boards of IndUS and Oceanyx, Dr. Chaturvedi is also the Chairman of the Board of Cellanyx, a first-in-class live tumor biopsy phenotypic testing enterprise. He also serves as a board member for Fuel Ed Schools and Sindu Research Laboratories. He has previously served on the boards of Pivot, Scion, Bach Pharma, PRADAN USA, Sindu Pharmaceuticals, and TiE Boston. He also serves on several advisory boards including Enlivity and MAG Optics and is an adjunct faculty member at Georgetown Medical School. He holds a PhD from West Virginia University and received his Bachelor's in Pharmacy from the University of Bombay.
Kimberly Henderson, PhD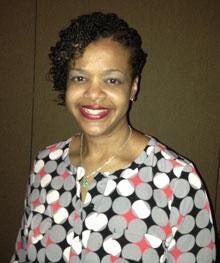 Kimberly Henderson, PhD is an Associate with Booz Allen Hamilton where she specializes in the areas of health, health disparities, and strategic communications. Prior to joining Booz Allen Hamilton, she was the Health Program Director in the Office of Policy and Planning at the University Of Maryland School Of Medicine and a Research Associate in the Division of Cardiology. She conducted health disparities research studies that focused on using Community-Based Participatory Research (CBPR), communication and health promotion strategies and improving the quality of health of minority and underserved populations throughout the state of Maryland. She also served as the program manager and Co-Investigator for grants that totaled over $5 million at the university.
Dr. Henderson received her B.A. in Mass Communications from Dillard University, M.A. in Journalism from the University of Arkansas, Fayetteville and PhD in Mass Communications with a Health Communication focus from Howard University. Her research interests include understanding the role of media in a person's health decisions, using forms of media to assist in behavior change and the use of health communication to reduce health disparities. Dr. Henderson is an Adjunct Assistant Professor at Georgetown University.
Industry Speakers
---
Keith Anderson, PhD
Senior Vice President, Technical Operations, Sierra Oncology
Noel J. Cusack, MSc, PhD, MRSC
Independent Consultant, Nonclinical Development, Talaris Advisors, LLC
Carolyn Finkle, MSc
Vice President, Regulatory Affairs, Karyopharm
Joyce James, PhD
Francisco Leon, MD, PhD
Jeffrey Murray, MD, MPH